Description
Features: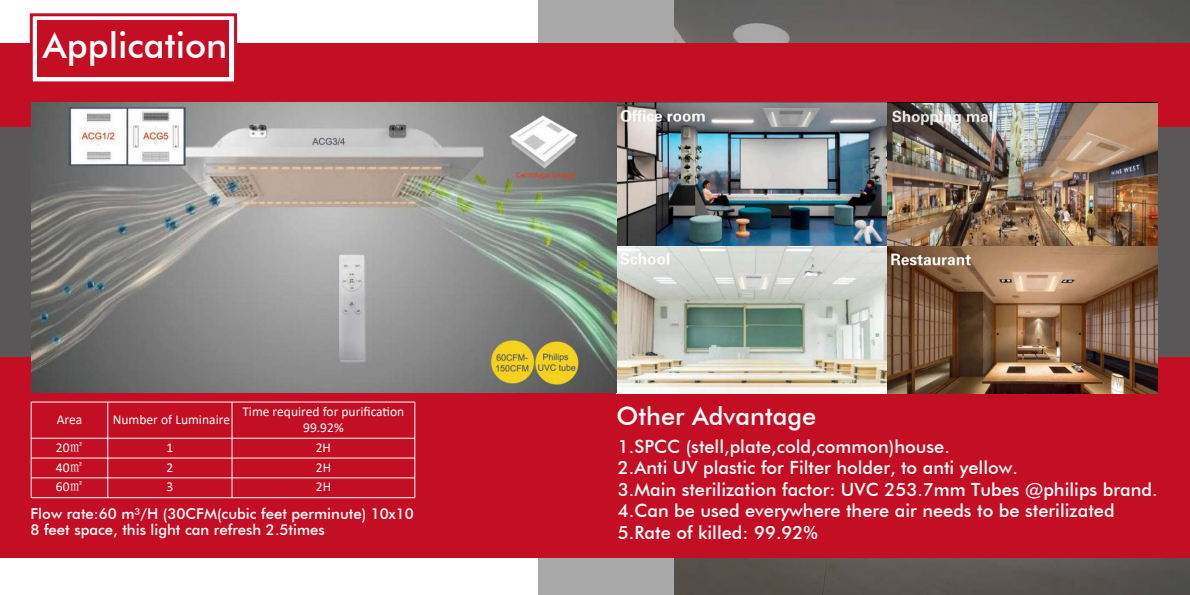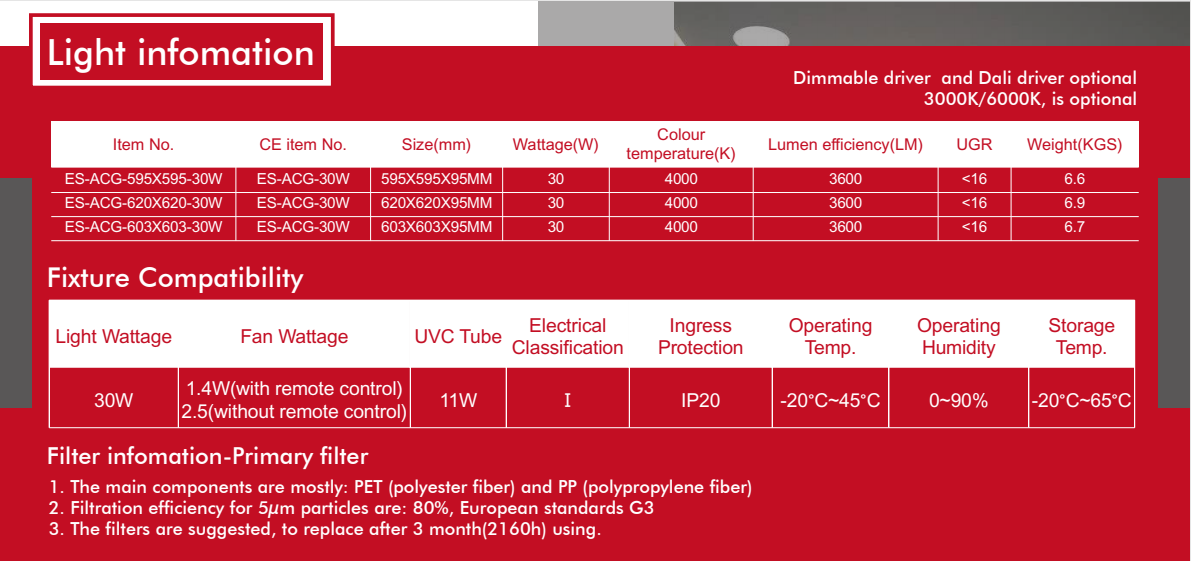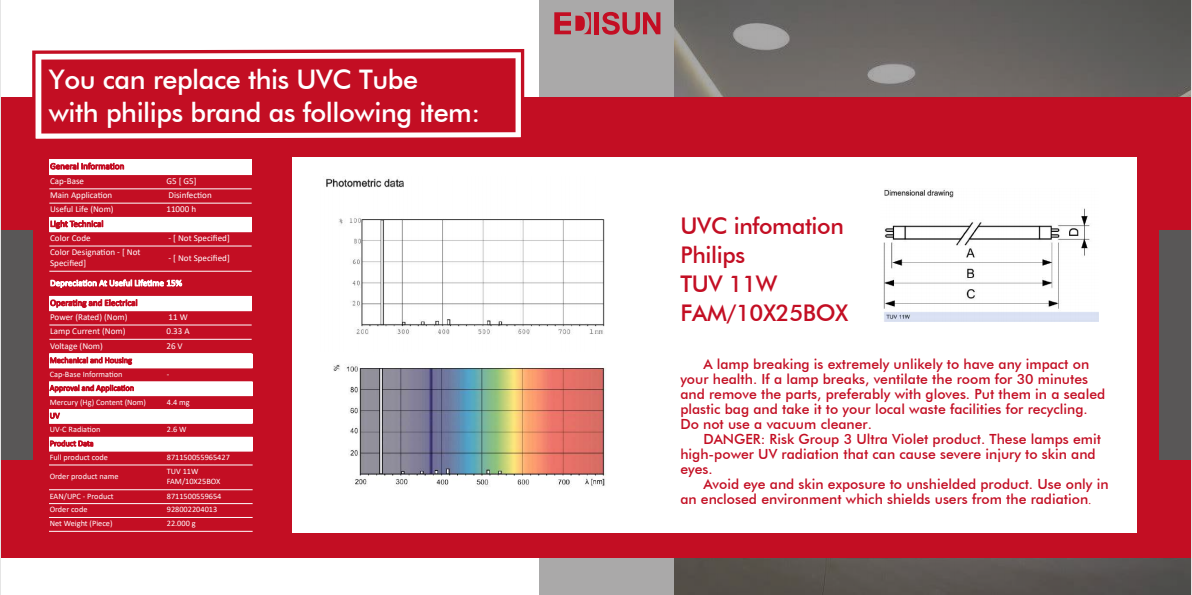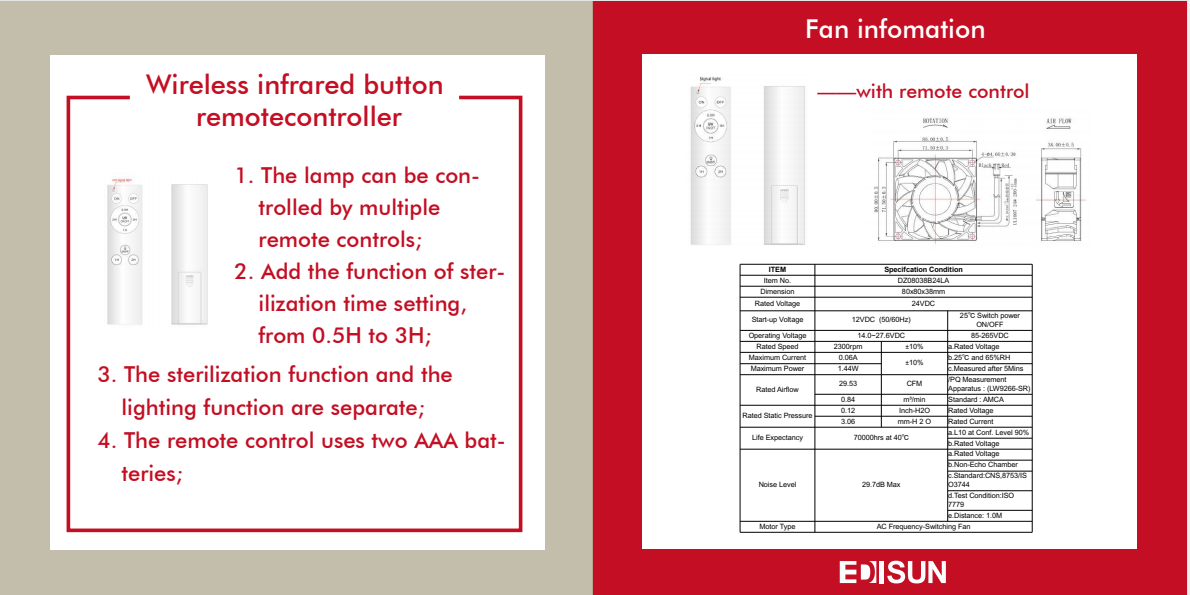 Advantage
1. Using 253.7 wavelength ultraviolet light, can effectively kill mainstream vi ruses and bacteria, This germicidal wavelength does not generate
Ozone, achieve the purpose of purifying the air.
2. The overall working noise is controlled under 42 decibels.
3. The UV tubes are 11000hours life time and easy to replace.(After 9000H using, the efficiency will be around 80%)
4. The filter cotton can effectively filter the dust in the air, protect the lamp tube from damage, and the filter cotton is easy to replace.
5. Ensuring that this light can be used continuously around people and pets.
6. Remote control or switch control, is optional.
7. Saving space(combine UVC and regular lighting).
8. Warranty 5 years. (Does not include fragile UVC lamp and filter cotton)
9. 30W, 120lm/W, Tridonic driver, UGR<16.
10. UVC shelled inside can be work when people occupied 100% Safty
11. When the filter needs to be replaced, there will be a signal light to prompt the replacement